Freedom – Applied Anthroposophy (2 of 2)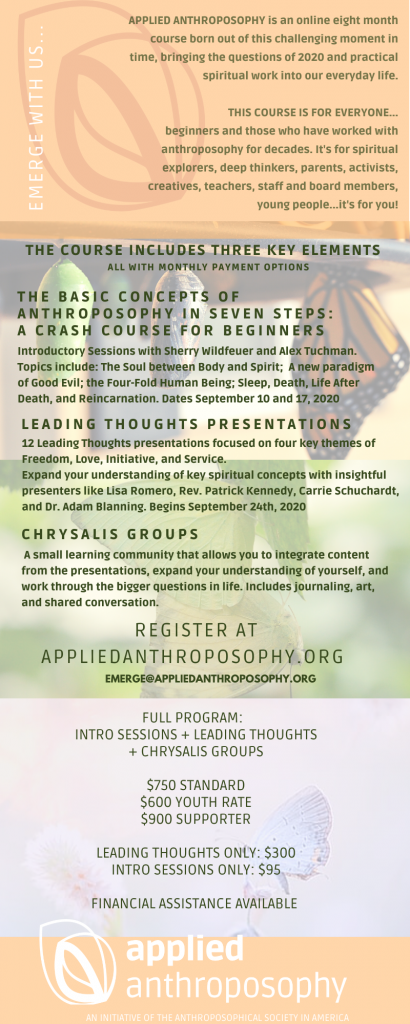 This webinar is part of an online course by the Anthroposophic Society in America titled Applied Anthroposophy. Lisa will lead the Leading Thought content of Freedom on October 8 & 22.
Applied Anthroposophy is an online course meeting weekly with Zoom Video Conferencing.
The course will unfold through a series of four themes: Freedom in Thinking, the Power of Love, Individual Initiative, and Service to Humanity.
The times and dates of each meeting are on the Course Schedule. 
Each week will alternate between keynote speakers sharing Leading Thoughts, and small discussion meetings called Chrysalis Groups. Each theme concludes with a Full Cohort Meeting where all enrolled participants gather together on one call.
PLEASE CONTACT US IF YOU NEED HELP TO FIND WHAT YOU ARE LOOKING FOR