Will We Wake?
27 May, 2016

-

31 May, 2016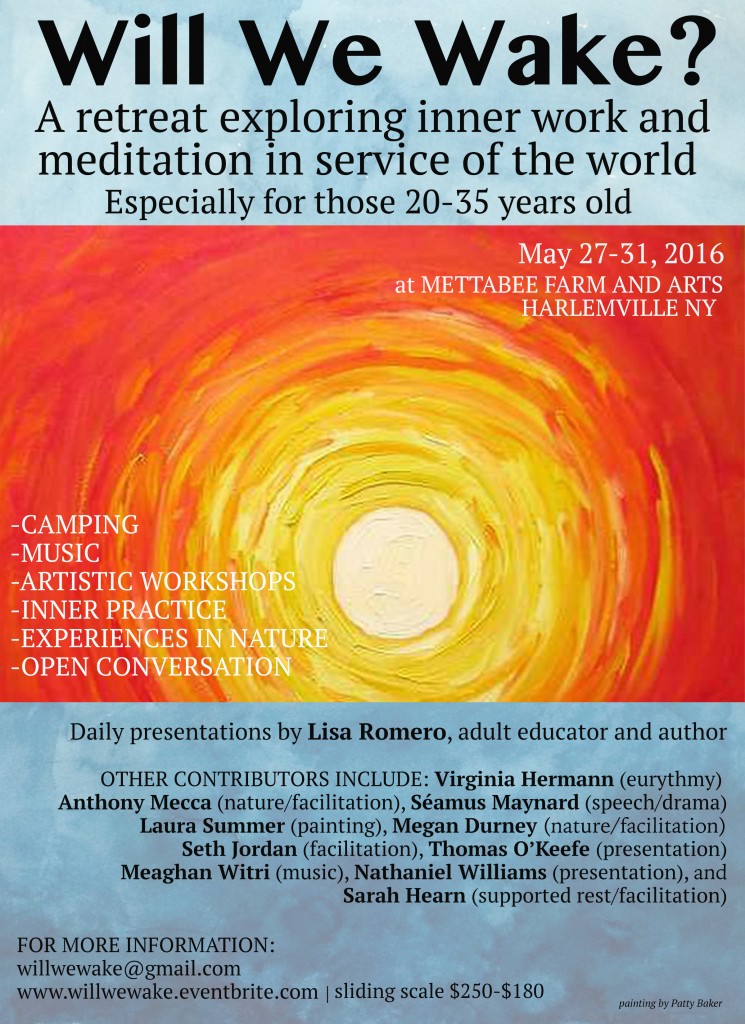 How do we develop inner freedom? What did we come here to do? How can we meet the events happening in the world?
Working with the anthroposophical path of inner development, in this 5-day retreat we will gather, create spaces for dialogue, and engage in practices to support both our inner and outer work. Those beginning an inner practice as well as those who have taken one or many steps on this transforming path are welcome to participate.
Note: If you are younger than 20 years old but feel connected to being at this event, please contact the organisers.
Lisa Romero is contributing to this retreat, which is a free collaboration between individuals interested in creating an event on the themes of inner work and meditation that is accessible to young people and their questions and circumstances.
Click here to link to more information and to REGISTER
Click here to email an ENQUIREY
or call 908-227-0004
PLEASE CONTACT US IF YOU NEED HELP TO FIND WHAT YOU ARE LOOKING FOR