Preparing for Saint John's 1 of 3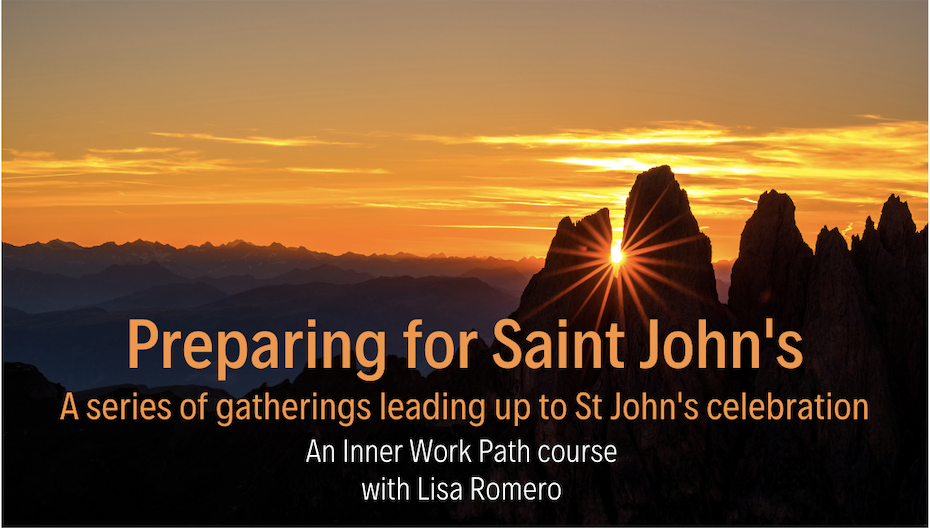 SYDNEY – Sunday, June 6, 13, 20 2021 at 8am
NEW YORK – Saturday, June 5, 12, 19 2021 at 6pm
LONDON – Saturday, June 5, 12, 19 2021 at 11pm
Use this link to calculate different time zones
Festivals help us recognise the intimate connection of earth's being with our own being, the elemental beings and spiritual beings, and to deepen reverence, awe, and respect for the life of the earth and our shared journey.
Saint John calls for metanoia in the human soul, a complete change of heart towards receiving the new impulses from the spiritual world and each year we give our collective attention to this individual journey. In this yearly festival we may look at our human part and responsibility in the evolution of the world, it allows us to develop and express the different elements of our change of heart that we and our community may need as we celebrate humanity's path together. We ask how those traditions that have gone before us may inform our way forward and how those that are present can bring a living change to the festival itself as a commitment to bettering the world in which we live.
Total fee for all three sessions: $60AUD
This course is sponsored by EduCareDo.
This will be an interactive international online gathering ideally engaged with at the live event, but recordings will be made available to all registrants.
PLEASE CONTACT US IF YOU NEED HELP TO FIND WHAT YOU ARE LOOKING FOR